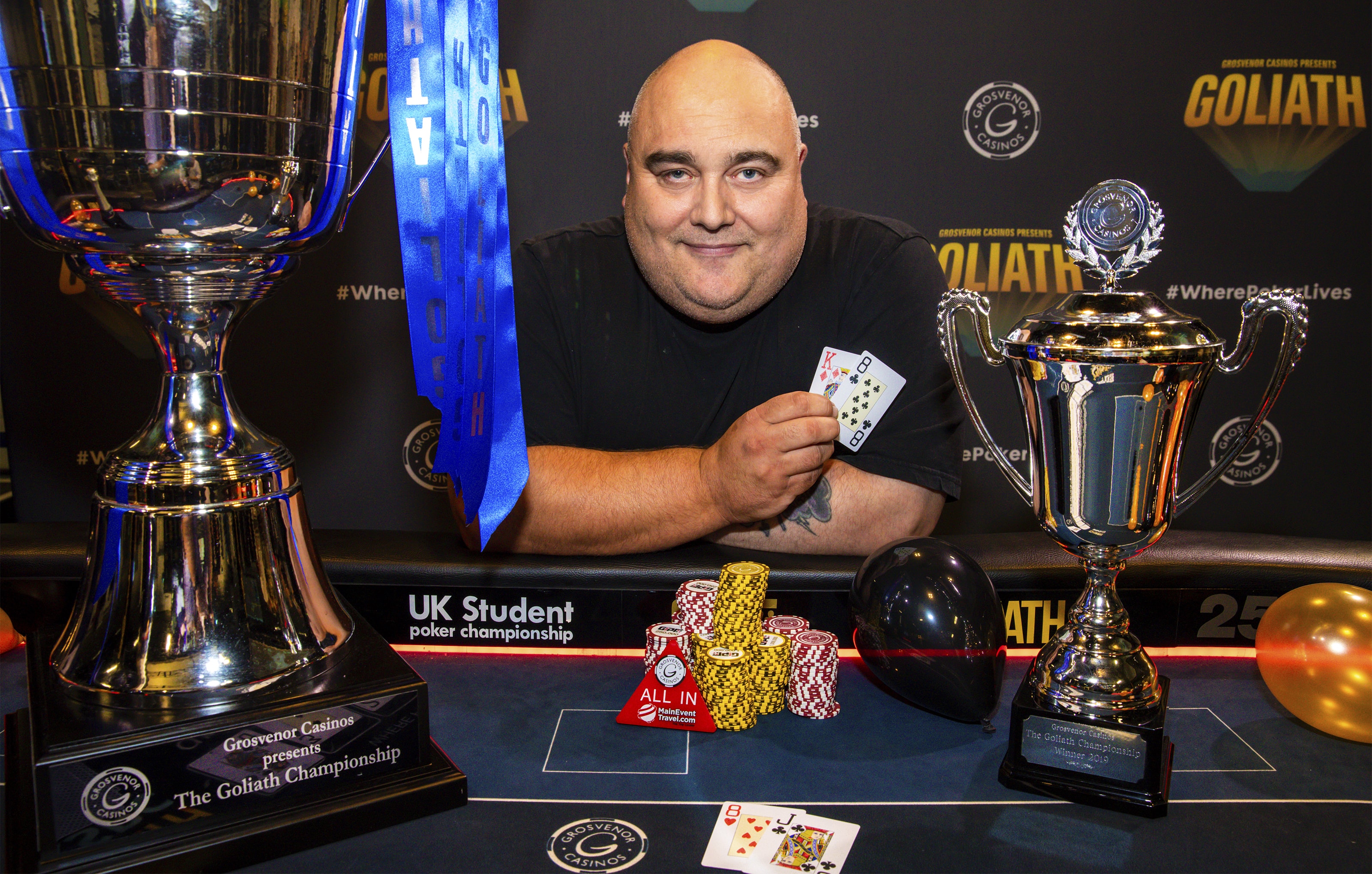 9,300 entries sends 2019 Goliath into the record books once again
Published On August 6, 2019 |
Media Release: Tuesday 6th August 2019
2019 Goliath has lived up to its name, smashing its own 2018 record to officially become the largest live poker tournament outside of Las Vegas once again.
Grosvenor Casinos delivered an epic nine days of Goliath festival poker with thousands of hopefuls heading to Grosvenor Casino Coventry in the Ricoh Arena to take part in the iconic event. An incredible 9,300 entries to the £100+25 Buy-in Main Event meant this year's Goliath exceeded last year's record of 7,584 creating a staggering prize pool of £930,000 and a first prize of £118,000. The biggest ever cash prize for a £100+25 buy-in live poker tournament.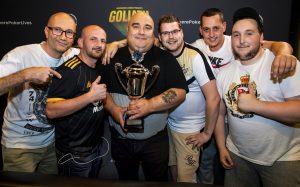 Thousands of spectators, both live and online, were glued to their seats on Sunday night as they witnessed poker history. When the dust settled it was Midlands player Lee Reynolds who was left holding the trophy after finishing atop the record breaking field.
44 year old Lee, a former children's entertainer who now works as a courier, is chuffed to bits with his win particularly as he was on a mission to raise his profile within the game – a feat he has now certainly achieved! Lee pocketed over £60,000 and will use his winnings to play more events to continue to boost his poker resume.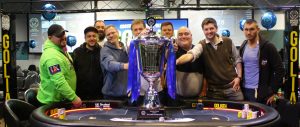 The last five players opted to make a deal which saw all players take home over £60,000. Cristian Tamas, chip leader at the time, left as biggest earner of the tournament taking home a cheque of £80,548.
2019 Goliath Top Ten
1 – £64,601.00 – Lee Reynolds
2 – £60,887.00 – Tom Jones
3 – £80,548.00 – Cristian Tamas
4 – £63,691.00 – Derek Borwick
5 – £69,893.00 – Christopher Bartlett
6 – £20,965.00 – Igors Puskarskis
7 – £16,405.00 – Trevor Howard
8 – £13,670.00 – Matthew Wright
9 – £11,850.00 – Alan Watkins
10 – £10,295.00 – Joe Nguyen
Naturally there are many highlights from nine days of record breaking poker but the stand out story of the festival is undoubtedly the one of David "Hayemaker" Haye vs. Goliath.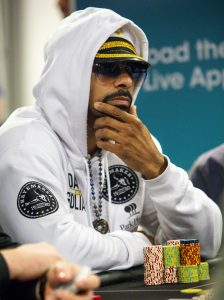 At the 2018 Goliath Grosvenor Casinos teamed up with British boxing legend David Haye to embark on a year long journey to coach him in the game of poker, with the goal of taking on the 2019 Goliath. Having confessed to not knowing the difference between clubs and spades the former Boxing Champion has clearly come a long way after placing 40th out of the 9,300 in the Goliath Main Event and just four hands away from making the final day. An outstanding achievement after just a year's tuition. Credit goes to the Grosvenor Casinos' team of coaches, Jeff Kimber, Joe Beevers and Katie Swift, for their dedication over the year in helping David achieve this knockout result.
The Goliath has attracted huge attention over the years and Grosvenor Casinos was thrilled to welcome many high profile names to the festival. These included the likes of former England football international Anthony Gardner, Leicester City's James Maddison, Boxing legend Audley Harrison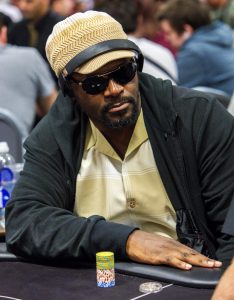 and high stakes poker player Patrick Antonius. The latter caught up with Phil 'The Tower' Heald to reminisce about his early days in poker. Catch the video here.
Grosvenor Casinos was thrilled to welcome back many previous champions and a special mention goes to Vamshi Vandanapu (2016), Elliott Marais (2017) and Florian Duta (2018), who all made a deep run, coming desperately close to the first person to ever win two Goliath titles.
Huge congratulations to all of the other Goliath 2019 winners. In total the festival crowned over 15 champions, in tournaments which all broke their own records. Combined with round the clock cash game action its safe to say the UK's poker community will be taking the rest of the week off as players and staff alike recover from what was a truly spectacular week of poker.
Event Winner
Joker is Wild – Vicki Southworth
High Roller – Chris Dasilva
GUKMPC – Robert Spencer Franks
PLO – Anon
Win the Button – Ryan Malone
Tag Team – Jozef Zahon
GUKWPC – Lydia Cugudda
25/50 – Lukas Dimsa
Grosvenor Casinos can exclusively reveal the dates for Goliath 2020 have been confirmed as 29th July to 9th August 2020 with the first Day 1 of the Goliath Main Event taking place on 1st August 2020.