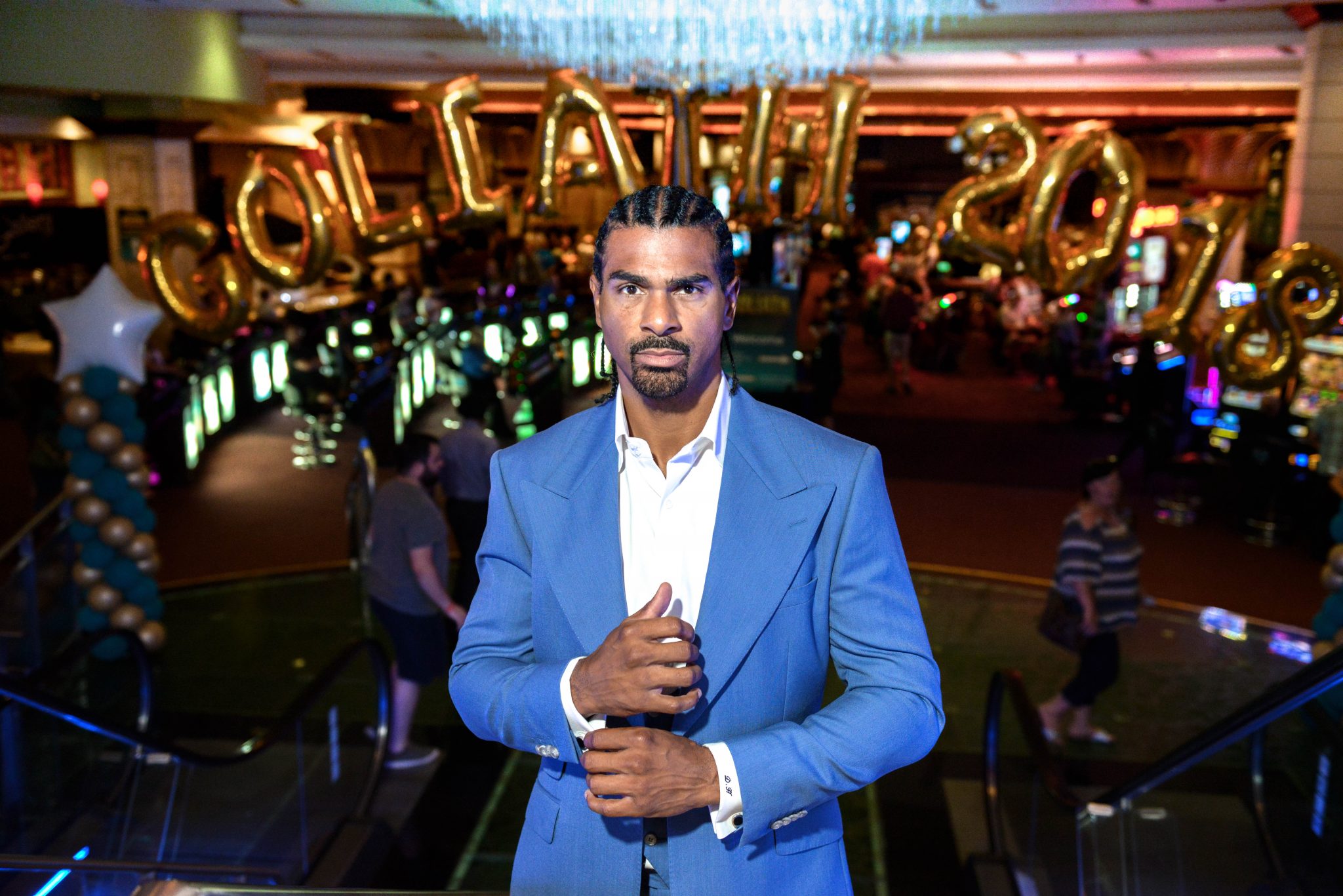 IT'S DAVID VERSUS GOLIATH AS THE HAYEMAKER ANNOUNCES NEW CHALLENGE TO MASTER THE SKILL OF POKER
Published On August 7, 2018 |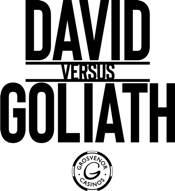 – Former Unified World Cruiserweight and WBA World Heavyweight Boxing Champion, David Haye, has announced he is taking on a fresh challenge to learn the game of poker.
– For the next 12-months David will learn the skill alongside the world's best professional poker players, taking tips from those who have competed at the top in preparation to compete at the Goliath Poker Tournament 2019, presented by Grosvenor Casinos
Friday 3 August: Former Unified World Cruiserweight and WBA Heavyweight Boxing Champion, David Haye, has today announced his ambition to master the skill of poker as one of his next challenges.
After formally hanging up his gloves from professional boxing, The Hayemaker will spend the next 12 months honing his five card skills with the intention of competing at the world's largest poker tournament outside of Las Vegas in the summer of 2019, Grosvenor Casinos' Goliath.
Haye, who announced his retirement from professional boxing in June, is one of the best pound for pound fighters Britain has ever produced, with a 28-4 record, winning 26 of these by dramatic KO.
Speaking in front of thousands of amateur and professional poker players at this year's Goliath Poker Tournament 2018, presented by Grosvenor Casinos at the Ricoh Arena in Coventry, Haye confirmed he's up for the challenge as he looks to take on Goliath for a second time.
He said: "I've always been intrigued by the skill and strategy of poker, so to be able to have the opportunity to work with Grosvenor Casinos and learn from some of the best players on the world circuit was an opportunity I couldn't turn down and something I'm really looking forward to.
"The next 12 months will be exciting, but I am also acutely aware, extremely challenging also. As a former professional boxer if someone who had never put gloves on in their life asked me if they trained for 12 months whether they could have a chance in a professional bout, I would say no chance. However, if they told me they would be working with the best team, and they were naturally athletic, then maybe, just maybe.
"I'm a complete novice so it's a huge ask but I am looking forward to the challenge and getting my teeth into something new before taking on Goliath Poker Tournament in 2019."
Haye is the only British boxer in history to successfully hold unified World titles in the cruiserweight division before moving up to heavyweight. In pursuit of becoming only the second man in history to win world Titles at both cruiser and heavyweight divisions, Haye travelled to foreign soil where he triumphed in his own 'David vs Goliath' by defeating the 7ft 2″ 330lbs giant, Nikolai Valuev, to win the WBA title in 2009.
As part of this challenge, Haye will be coached by some of the best poker professionals on the circuit, such as Grosvenor Casinos' sponsored players, Jeff Kimber, Katie Swift and Joe Beevers, who have won more than $4million dollars between them.
He will travel the world to take part in unique training opportunities with actors, mathematicians and psychologists to forge his own style, and poker personality. He will also learn the most popular poker game in the world, No Limit Texas Hold 'Em and take part in tournaments at Grosvenor Casinos across the country to build his confidence and test his mental stamina and aptitude to become a successful player.
Russell Tamplin, Head of Poker for Grosvenor Casinos, said: "Poker is an intense game of skill and strategy, where players need all the confidence of their conviction to bluff their opponents for that knockout blow. David Haye has all of the attributes needed to become a great poker player and we're really excited to be supporting The Hayemaker to fulfil his ambition of taking on Goliath in 2019.
"Former sport stars and professionals have proven to be adept at taking on the challenge of poker. I'm sure David's competitive nature and fighting spirit will serve him well in his journey to win at poker. The question is will The Hayemaker instill fear into his opponents, or will he fold under pressure as many poker players will also be keen to deliver a knockout blow."
Grosvenor Casinos' Goliath Poker Tournament 2019 will take place from 27 July to 4 August 2019 at the Ricoh Arena in Coventry. Thousands of amateur and professional players have the chance to win a life-changing sum of money and a shot at the guaranteed £100,000 first prize.
For more information and to follow the David vs Goliath journey visit www.facebook.com/grosvenorcasinos/
Please gamble responsibly: www.begambleaware.org
– ENDS –
Notes to Editors
About Grosvenor Casinos
Grosvenor Casinos is part of The Rank Group Plc, a leading European gaming business, based in the UK and listed on the London Stock Exchange. Rank Group owns Grosvenor Casinos, the largest UK casino operator with 52 casinos nationwide and Mecca Bingo, the UK's leading bingo operator.
Players can experience the best that Grosvenor Casinos has to offer by visiting one of its casinos or by playing online at grosvenorcasinos.com. For more information on Rank Group, please call the head office on +44 (0)1628 504000 or visit www.rank.com.
The Rank Group Plc is committed to the promotion of responsible gaming practices and works hard to ensure a positive leisure experience for all customers. For more details on The Rank Group Plc's policies on responsible gambling please visit www.rank.com/responsibility.