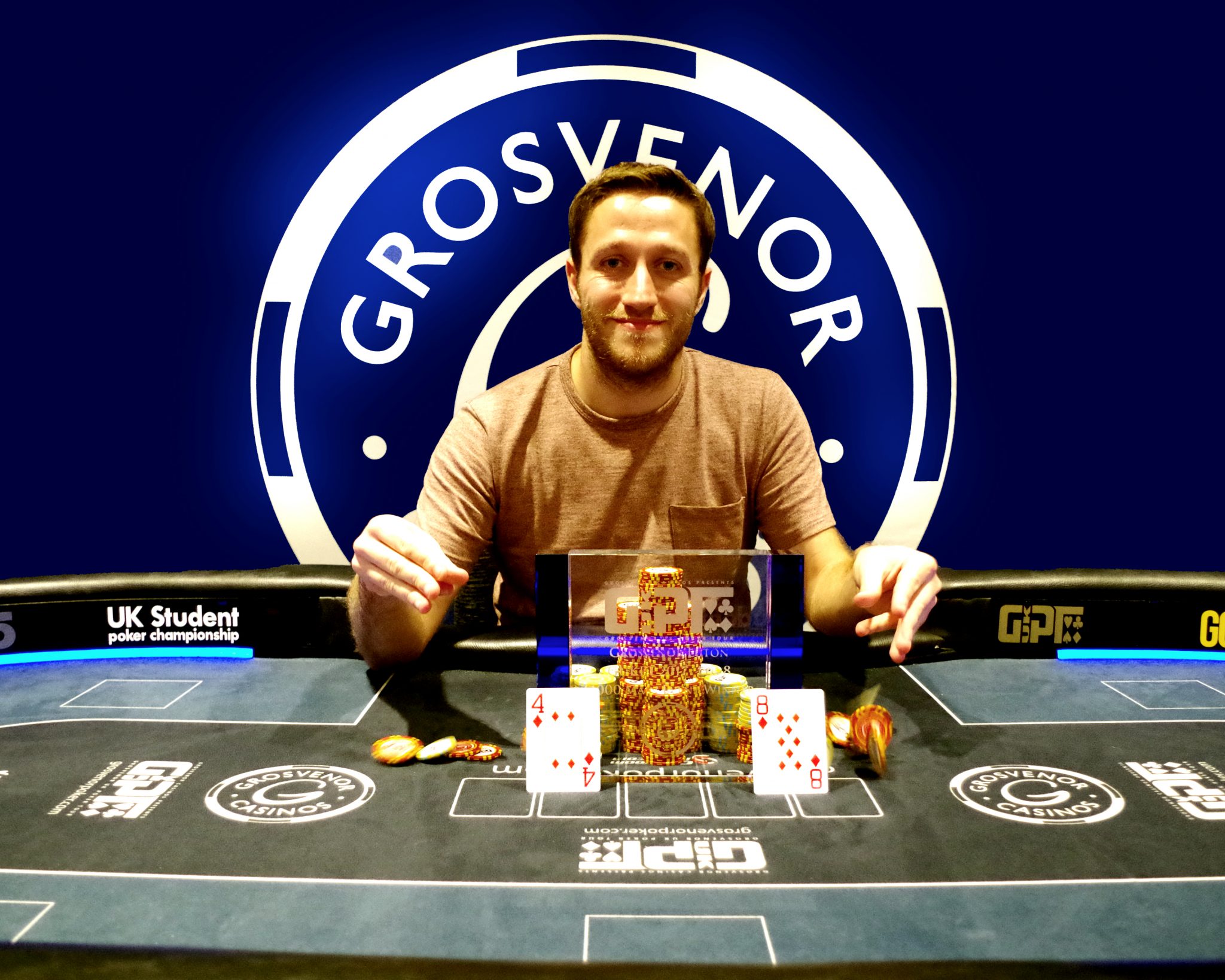 John Eames adds GUKPT title to impressive poker resume
Published On October 17, 2017 |
The 2017 GUKPT Luton is done and dusted and added to the ever-growing pile of GUKPT history books. Well known UK Poker professional John Eames was the last man standing, defeating his final competitor Harvey Norris and giving him his first ever GUKPT trophy and £68,350 in cash. Eames is well known on the international circuit after some huge scores over the years but is also a supporter of his home tours and has been an avid follower of the GUKPT over its 11 years. Eames has showcased his talents over the years and has a few final table appearances under his belt. It was only a matter of time till a GUKPT trophy was added to the collection.
Despite Eames' profile, it was runner up Harvey Norris who amassed quite the following and had viewers glued to their seats. Harvey Norris won his £1,100 GUKPT Seat via an online satellite on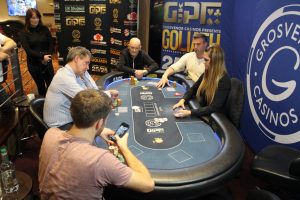 Grosvenorpoker.com, leading him to Grosvenor Casino Luton to take part in his first ever big poker tournament. Norris can usually be found playing poker with friends on a Friday night at his local Golf Club in Lightwater, Surrey. It was Norris' goal to make it through Day 1 and not in his wildest dreams did he think he would be up heads up against a player of John Eames' stature playing for a prizepool of over £100,000.
Grosvenor Casinos is thrilled with how the action at GUKPT Luton unfolded and pleased it's always supported by our regulars, as well as welcoming those new to the game, like Norris. Grosvenor Casino Luton welcomed an impressive 239 players through the doors for the £1,100 buy-in Main Event alone. Congratulations to all the players who cashed in the Main Event as well as all the side event winners.
GUKPT Luton Main Event
Entries: 239
1st – £68,350 – John Eames
2nd – £44,700 – Harvey Norris
3rd – £27,960 – John Mooney
4th – £18,170 – Catalin Dumitrascu
5th – £12,420 – Danny Toffel
6th – £9,320 – Rob Burky
7th – £7,410 – Aleem Kaanji
8th – £5,980 – Paul Dunne
9th – £5,020 – Tom Cropp
10th – £4,300 – Raphael Ajayi
11th – £3,820 – Doig Rudling
12th – £3,590 – Dan James
13th – £3,340 – Aaron Madeley
14th – £2,870 – Graham Godden
15th – £2,870 – Aaron Madeley
16th – £2,630 – Panicos Ellinas
17th – £2,630 – Chris Cunliffe
18th – £2,390 – Joe Beevers
19th – £2,390 – Tony Poole
20th – £2,390 – Tony Wickert
21st – £2,150 – Will Kassouf
22nd – £2,150 – Silmon
23rd – £2,150 – Martin Bader
Attention now turns to the party leg of the GUKPT – Blackpool! GUKPT Blackpool is the perfect event to get you in to the Christmas spirit, as you play poker amidst the glitz and glamour of Blackpool's iconic promenade and their spectacular illuminations. Action kicks off on Sunday 5th November. The complete GUKPT Blackpool schedule can be found here.