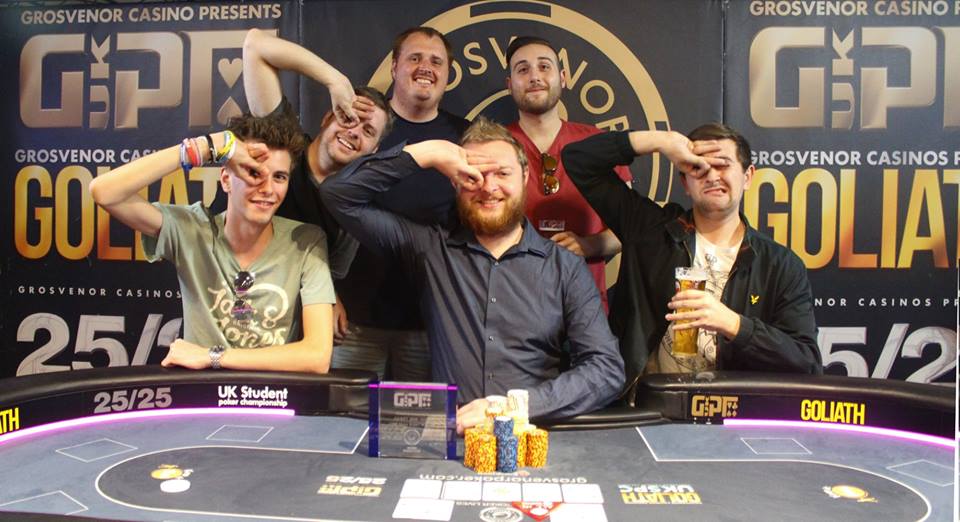 O-wen is a win, but 2 is even better! Adam Owen completes GUKPT double in Leeds
Published On September 17, 2018 |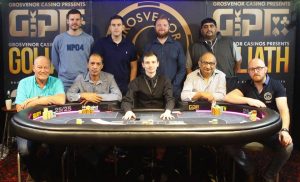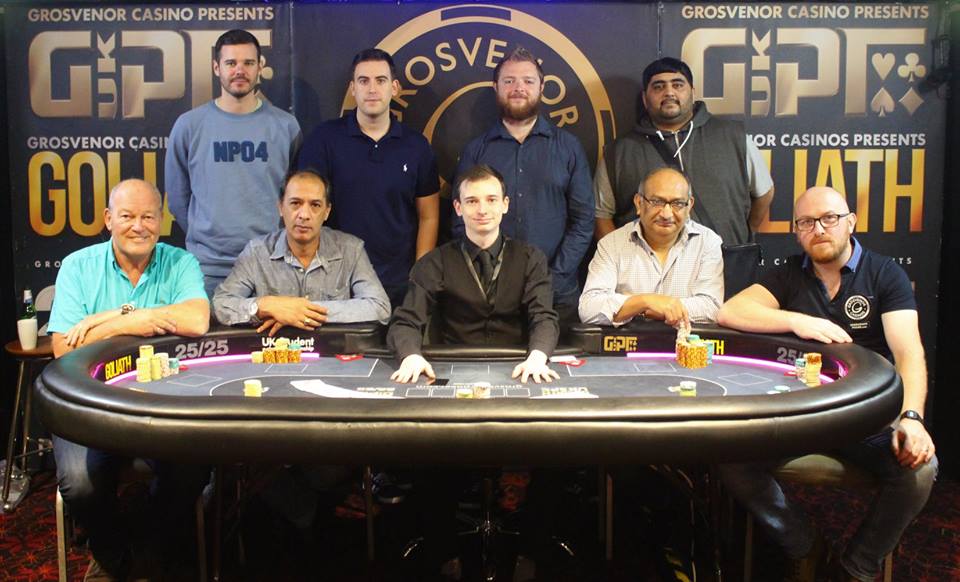 In 2016 Adam Owen made the final table of the £25 event at the UK Student Poker Championship at Grosvenor Casino Coventry. In the 2 years since he has travelled the world playing poker and won some life changing sums, including a staggering €1.3m in Barcelona earlier this year. This past weekend, a little closer to home, he again showed the poker world what a great player he is by becoming the 1st player ever to win both the Mini Main Event and the actual Main Event at a GUKPT leg, beating over 500 players in total taking down over £45,000 at GUKPT Leeds.
Last year this event broke the attendance record for a £500 GUKPT Main Event with 308 runners and this time around was only 7 shy of breaking that record yet again. The valiant runner up here was 33 year old Engineer David Gee, from Skelmersdale in Lancashire. David made the final table of this same event last year. This time he was to go 2 places better than his 4th place finish of 2017, running Adam very close but ultimately coming up just short of the win. At the start of the year David topped the leader board at the Grosvenor Championship of Online Poker, winning himself an incredible £12,000 'GUKPT passport' in the process. This included entry and accommodation to every GUKPT Main Event of 2018. His winnings from this have now passed the £30,000 mark with several events still to play, including the Grand Final at the end of the year.
The final table here was a great mix of professional players and poker enthusiasts, all bringing their own playing styles to create a fun filled climax to the Main Event. UK poker legend Ali Mallu ended another whirlwind run at a GUKPT title in 3rd place. This was his 195th recorded cash in a UK poker tournament in an illustrious career which has spanned the last 16 years. Both Ali and 4th place finished Mo Qureshi bring and an exciting fast passed style of play that often sees them sitting in front of huge stacks of chips. We're sure this won't be the last time they're seen at a GUKPT final table.
GUKPT Leeds
£500 NLHE
Entries: 302
1st £41,950 Adam Owen
2nd £27,780 David Gee
3rd £17,070 Alli Mallu
4th £10,870 Mo Qureshi
5th £7,400 Lee Dillon
6th £5,430 Craig Dawson
7th £4,230 Aqeel Butt
8th £3,470 Tom Noble
9th £2,870 Phil Walker
The next GUKPT festival takes place in Luton from 7th to the 14th of October. The GUKPT Main Event here is a £1,000+110 buy in and carries a guaranteed prizepool of £200,000. As always, Grosvenor Casinos provides plenty of opportunities for players to win their entry to each GUKPT main event for a fraction of the cost by playing on of the ever popular satellite tournaments, both in the host club and online at GrosvenorPoker.com