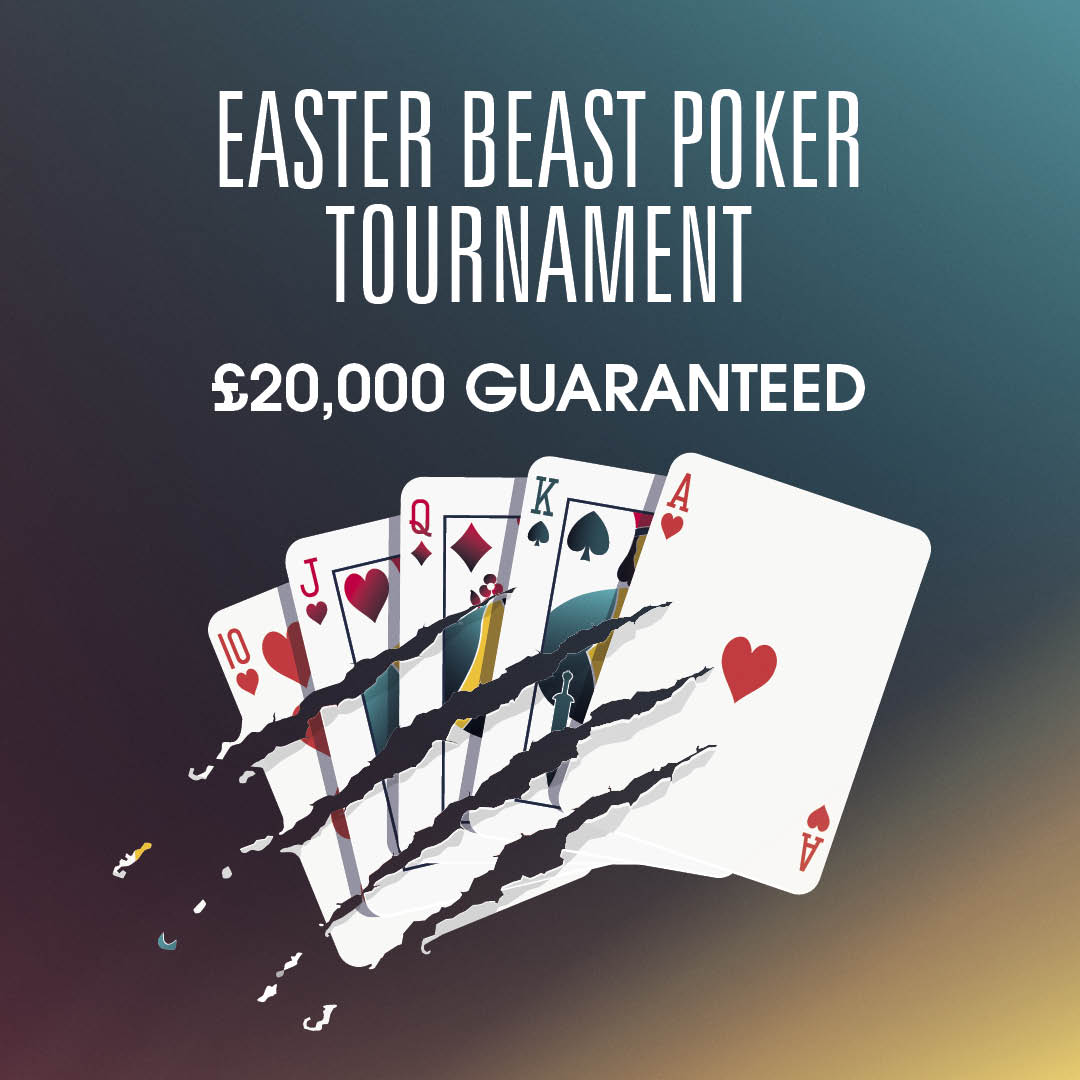 The £140,000 Guaranteed Easter Beast is here!
Published On April 15, 2019 |
Media Release: Monday 15th April 2019
The hunt is on for Grosvenor Casinos as it's about to embark on its Easter adventure, searching for the next 7 players to defeat the Beast.
The Easter Beast is one of the three unique seasonal specials hosted by Grosvenor Casinos. A No limit tournament that runs simultaneously across 7 UK regions featuring a £100+15 buy-in and a £20,000 guarantee. Day 1's run throughout each region before all qualifying players move on to Day 2 which will take place in just one of the region's Grosvenor Cardrooms.
This year Grosvenor Casinos is excited to reveal players can also qualify directly to their regional Day 2 from the comfort of their own home. Grosvenorpoker.com will be hosting an all new Easter Beast Online Day 1 on Sunday 14th April.
The 2019 Easter Beast officially kicks off with the first Day 1's tomorrow. Click here for more information and complete schedule.
Everyone competing in the Easter Beast will also earn points towards the 2019 National League which sees the top 77 win prizes which includes up to 15 Diamond and Platinum 2020 packages worth over £10,000 each. For more information on the National League click here