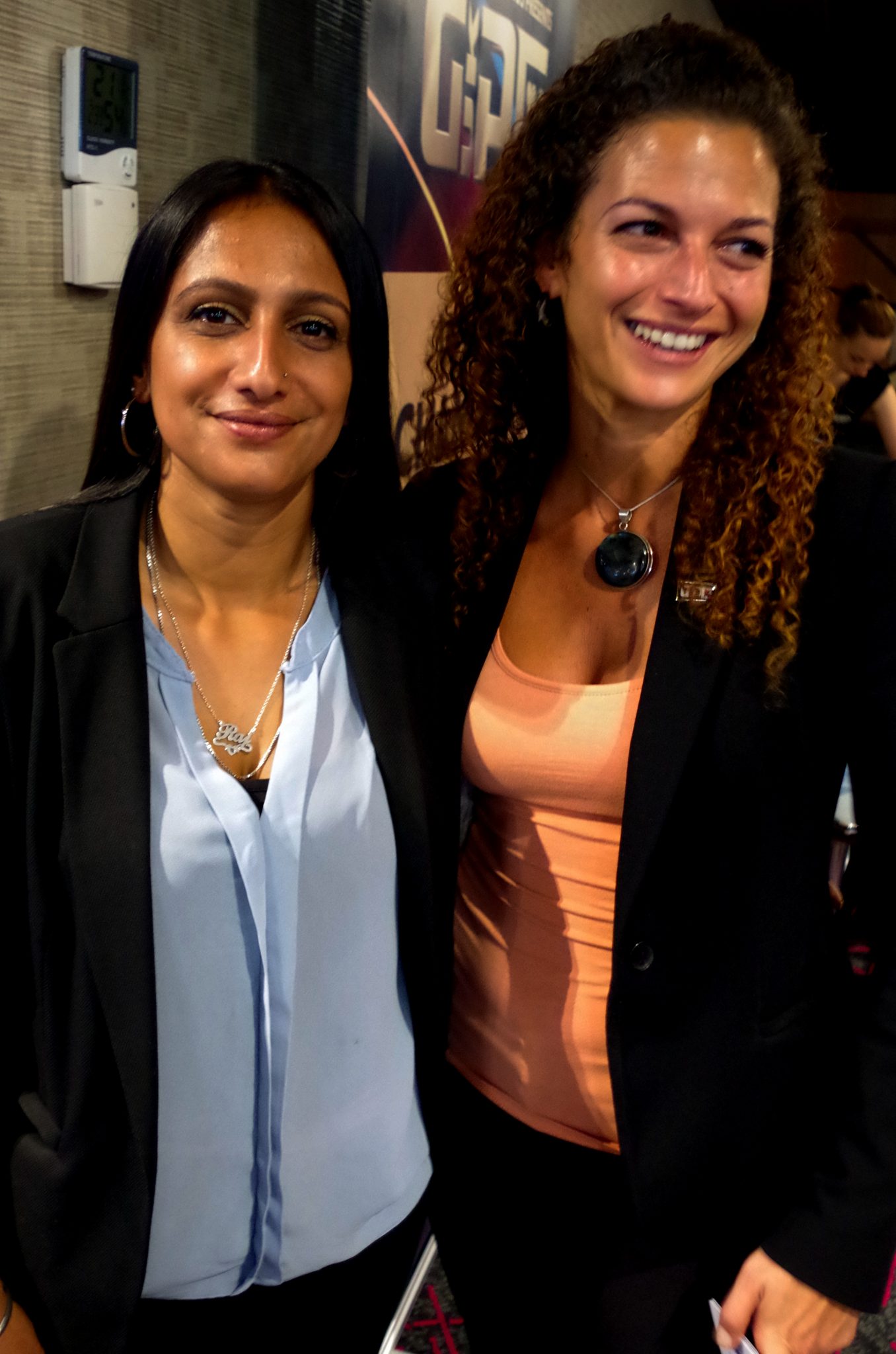 Some tips from Goliath tournament staff…
Published On July 17, 2018 |
• On arrival to the club you will need to be scanned in and given a wristband. Please be aware that having your membership card with you, will help to speed up the process. We do recommend asking your local club prior to the event if you have misplaced yours. If you are a new member and have a club nearer to you, you may want to consider getting your membership set up prior to arrival at Coventry however this is not essential. On the busier days the initial process may take some time so please arrive early and know that we do appreciate your patience.
• Players may only be registered to one starting day at a time. In the past we have had players win a satellite both live and online. Choosing two starting days will leave you disappointed as we can only register you for one.
• Any players pre-registered via club or online will be in the initial seating draw and can make their way to the hall once the seating is displayed.
• Players should have a form of ID with them to show their dealer when sitting down and will be asked to fill in their preference with regards to GDPR.
• GDPR forms let us know your preference with regards to being reported on throughout the event via our blog, hands you may be involved in, photos that may be taken etc. The full information will be available for you to read before signing.
• Stacks are not in play until the player arrives. Please be aware that at the end of late registration (15:40pm) those that have not yet arrived will be removed from the draw unless we have been previously informed. With 7 starting days, mistakes may happen where you are entered into the wrong starting day. This is to eliminate that occurrence.
• If we are informed that you are arriving later than 15:40 and you have notified us of your intention to play, then the stack will be made live but at that point it will be too late to change your mind.
• Late registration and re-entry are permitted up until the end of level 6. Registration closes at approx 15:40pm
• On the busier days, you may be an alternate. As an alternate you will have a number on your receipt and once your number is displayed or announced you can make your way towards the main hall. We will sit all alternates regardless of the level and if at any point you feel it's taken too long, then you can receive a full refund by taking your receipt back to the registration desk. Please note that once we hit alternates, players may not buy other players in.
• A player may opt to surrender their stack at the end of late registration or at the end of that days play (Level 16) Please be aware that once you have bagged up chips, we will be unable to offer stack surrender. Please also note that as registration for the Goliath ends at the end of level 6 on 1G, this is not available at the end of that days play.
• For those individuals that make it through to day 2, please be aware that with around 1000 players returning for the restart, it will take time to get you swiped in and given your wristband. If you are able to arrive early then please do so. You'll thank us for the stress free start!
• If you have won any additional tickets at your local club, check with them that they are on your voucher account. They will be able to print any vouchers off for you, should you prefer to have them to hand. This also applies if you have had a ticket transferred to you from another player. Ensuring it is in your name will save you hassle at the venue.
• If you have won any additional seats online, we will have the list of players with outstanding tokens at the event. Please be aware that online registration closes at 6am on Friday 27th with the final super satellite taking place on Thursday 26th. Once closed, you will be unable to register via the online client, but will still be able to use your tokens to register with us onsite.This also applies if you would like to transfer a token. Alternatively for any online queries, you can email poker@grosvenorcasinos.com
• We recommend entering at your local club or online prior to the event if you are able to do so. Days 1A,F and G are the busiest days, with 1G traditionally selling out by the Thursday afternoon. Please book early to avoid disappointment!
• Side event registration is open on days prior to the event at the main cashdesk and on the day opens 1 hour before the start time. Full side event information sheets are available in the main room or at the customer service desk.
• The exception to this is 25/50 which is available now at your local club and online. Please be aware that 1C is traditionally the busiest. Online entries close at 1pm Thursday 26th.
• Cash-games are available 24hours a day in a variety of stakes and there are flip and gos where you can qualify for a fraction of the cost.
• We do have a cloakroom for storing larger items at reception. Players may bring a small bag no larger than a4 size with them but please understand that these will need to be checked for security purposes.
• We understand you will have long days ahead so the dress code has been relaxed for the duration of the event.
• There is free car parking at the Ricoh arena, available on a first come first served basis. There is now a train connection from Coventry city centre to the Ricoh arena.
• Please be aware that the newly promoted Coventry City FC, have their first game of the season at the arena on Saturday 4th and a large crowd is expected if you are playing in the main event or side events come early on that day to avoid the traffic.
We look forward to welcoming all of our returning players and all of those joining us for the first time at the event. We have endeavoured to cover everything however If you have any other questions, feel free to ask.