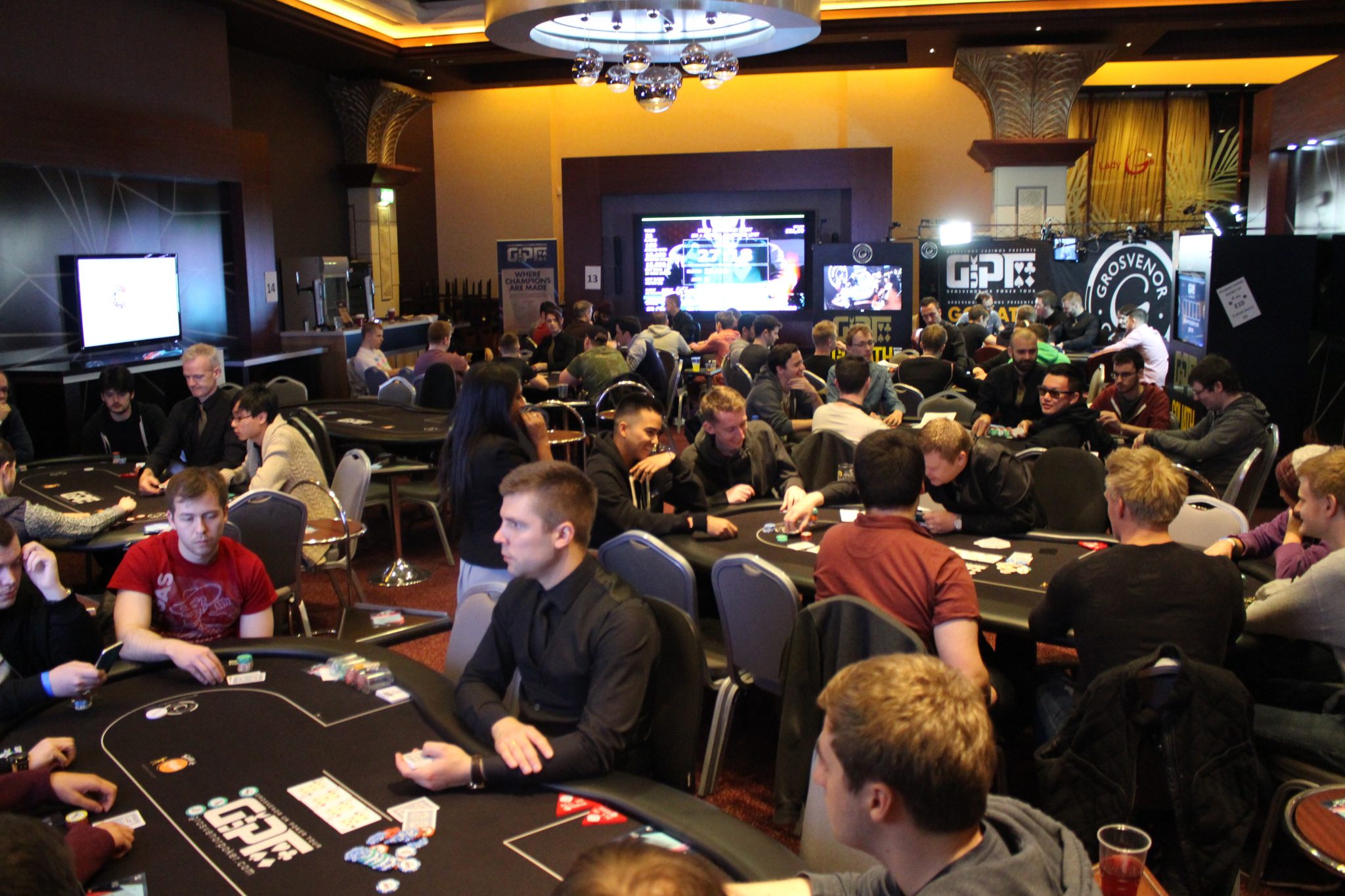 UK Student Poker Championship expected to break 1,000 entrants
Published On March 26, 2018 |
Grosvenor Casino Coventry is busy with final preparations for what promises to be an action packed week of poker at the annual UKSPC. This will be the 5th time Grosvenor Casinos will host the U.K. Student Poker Championship at the iconic casino where students from across the country unite to take part in this highly regarded poker event.
Last year saw 917 entries take part in the UKSPC Main Event and it was University of Northampton student, Daniel Welsford, who took home the lion's share of the prize money and the coveted trophy. This year the event is on track to break last year's record and is expected to pass the 1,000 entry mark.
All current students and anyone who has been a student in the last 3 years is eligible to play the £30+7 UKSPC Main Event and other 'student only' events. The UKSPC also includes some 'open' events, where any one over the age of 18 is welcome to take part.
This year Grosvenorpoker.com is guaranteeing over 100 x £37 UKSPC Main Event Seats with feeders starting at just 25p. The direct satellites take place every Wednesday and Sunday giving all students the chance to play, whatever your budget!
UKSPC online on Grosvenorpoker.com
Sunday 1st April 2018
8:00pm
£50 + 5 6 Max Day 1
Online on Grosvenorpoker.com
Final table taking place at the UKSPC in Coventry
UKSPC at Grosvenor Casino Coventry
Monday 2nd April 2018
7:30pm
£30 + 7 buy-in NLH
Open to all
Tuesday 3rd April 2018
12:30pm
£150 + 20 High Roller
Student Only
5:00pm
£25 + 7 buy-in Turbo Texas
Open to all
8:00pm
£30 + 7 Win the button
Open to all
Wednesday 4th April 2018
12:30pm
£30 + 7 buy-in Main Event A
Students only
2:00pm
High Roller Day 2
8:00pm
£30 + 7 NLH Bounty
Open to all
Thursday 5th April 2018
12:30pm
£30 + 7 buy-in Main Event B
Students only
8:00pm
£30 + 7 PLO 4 Card 8 Max
Open to all
Friday 6th April 2018
12:30pm
£30 + 7 Main Event C
Students only
8:00pm
£30 + 7 buy-in NLH
Open to all
Saturday 7th April 2018
12:30pm
Main Event Day 2
4:00pm
£300 + 35 Super High Roller
Open to all
8:00pm
£30 + 7 buy-in NLH
Open to all
Sunday 8th April 2018
12:30pm
Main Event Final
1:00pm
Super High Roller Day 2
3:00pm
6 Max Final
Students only